Jack has done counseling for several years now for guests who have appeared on the Dr. Phil show.
View personal letter from Dr. Phil's Show producer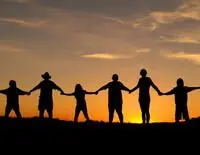 What People Are Saying.......
Without Jack's help I never would have made it through my divorce. His care and concern led me from a dark pit to hope for the future.
SD….Acworth, GA
When I first met Jack I was deeply depressed. Sooner than I thought possible I was coming back to the old me and enjoying life and not dreading each day as I used to.
JR…..Kennesaw, GA
I am writing this letter to anyone who has been hurt by their spouse because of pornography. My husband was into porno and when I found out, our marriage was over as far as I was concerned. Jack helped us to change directions and worked to bring my husband out of bondage. I was blessed to find an experienced counselor like Mr. Burns who could and did help us.
LA……Holly Springs, GA
My family was going in several different directions, none of which were good. Using his expertise and experience, Jack Burns led our family to be a much closer and loving family.
WJ…..Cartersville, GA
When I discovered my husband cheating, I felt my whole world collapse around me. Fortunately, I was referred to Jack Burns, who, with his patience, knowledge and experience, helped me to grieve and work through the many issues involved. With his help we were able to put the pieces back together and I'm so thankful for what we have now.
TB…..Acworth, GA
Our marriage was in deep trouble. Over the years we had drifted so far apart it seemed like we hardly knew each other any more. With Jack's wisdom and direction, we were able to get back to the place where we first started, and resolve past isssues that had been plaguing us for years. We are now HAPPILY married not just existing!
MS….Kennesaw, GA
One day I discovered that my wife had been having an affair and I became almost suicidal. I confided in a friend at work and he suggested I see a counselor. He and his wife were former clients of Jack Burns and very satisfied with their counseling experience. I called BridgeMill Counseling Center and Jack made arrangements to see me within 24 hours. My wife left me and refused counseling so I went by myself. It has been a long, hard road but with Jack's help and support I am now free from the depression and despair I once felt. I am very grateful for his encouragement and direction and would highly recommend him.
SB…Canton, GA
Going to see Jack Burns for counseling for my teenager and eight year old was one of the best decisions I ever made. They both found him very easy to talk with and thus were open to his guidance regarding different behavior. Also, we as parents, learned many things we needed to correct in our parenting style. He's the best!
DT……Marietta, GA
Unfortunately, I got arrested for domestic violence and needed a Court Ordered Evaluation. I called and was able to get an appointment within a week and was able to meet the court requirements. I ended up going to counseling and eventually brought my wife. Our relationship has dramatically improved and I feel that Jack's guidance help get us back on track.
WB…..Woodstock, GA
Thank you Jack for helping me through the grieving process when l lost Harriet to cancer. I don't know what I would have done without your help. You are a very kind and understanding person.
EM…..Ballground, GA.