Restoring Hope…. Rebuilding Lives

Address:
COUNSELING CENTER OF WEST COBB
Palladian Terrace Office Park
5150 Stilesboro Road, Suite 210
Kennesaw, Georgia 30152

Phone:
(770) 792-0911

Directions:
Counseling Center of West Cobb is conveniently located in Kennesaw, Georgia / West Cobb, in the Palladian Terrace Office Park at 5150 Stilesboro Road just off Mars Hill Road.
Complimentary parking is available in either the front or rear of the building. The area is safe and well lit, in the event that you have an evening appointment.
Welcome to the Reception Area of the Counseling Center of West Cobb. Here is where you can linger and relax until your counseling session begins.
To respect your privacy, appointments are scheduled at the Counseling Center of West Cobb so that you will not have to share the reception area with others.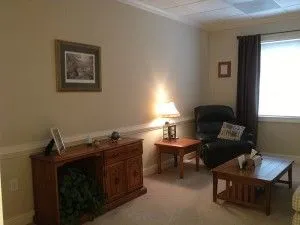 The Counseling Room is a pleasant and peaceful setting. The tranquil and relaxing atmosphere will put you at ease.
This is the area where you will discuss your thoughts and feelings with a caring and compassionate counselor.


Conventional and Christian Counseling Available in Kennesaw and Canton